10-Year-Old Has Been Battling Cancer for the Last 3 Years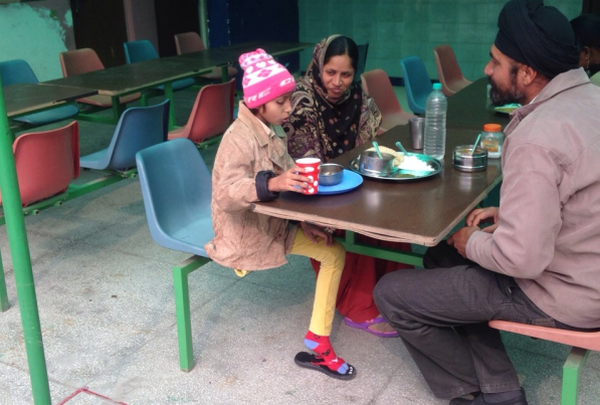 Kushmeet, a 10-year old from Kurukshetra in Haryana, has been battling bone cancer for the last three years. With her parents, staunchly by her side through this tough period, Kushmeet is hoping she can take on this battle for life.
It all started with a tumour in the leg for Kushmeet three years ago. The cure that most people came up with was amputation of her leg which had the tumor.  But her parents, who are farmers, travelled all over North India looking for a cure for Kushmeet, as they  did not want to consider amputation as an option. They searched for alternatives and finally found hope at a cancer hospital in Rohtak, where the doctor removed the tumor and put a rod, allowing Kushmeet to lead a regular life and go back to school.
But just when life was getting back to normal, the tumor resurfaced, costing Kushmeet her leg. Worse, the cancer had now spread to her lungs.
The 10 year old has had five surgeries for cancers in her leg and chest. Now the doctors at All India Institute of Medical Science (AIIMS) in New Delhi, have told Kushmeet's parents that the cancer has spread too far. Not willing to give up hope, Kushmeet is now on experimental drugs for cancer. She is currently not in any pain because of these drugs and that for now is enough relief for her parents. Kushmeet's parents can barely control their emotion when they talk about her. "We have never considered her to be in anyway inferior to a boy."  They realise that Kushmeet's journey may be closer to an abrupt end, but this realisation doesn't mean they are ready for it, just yet.