Help Children Battling Cancer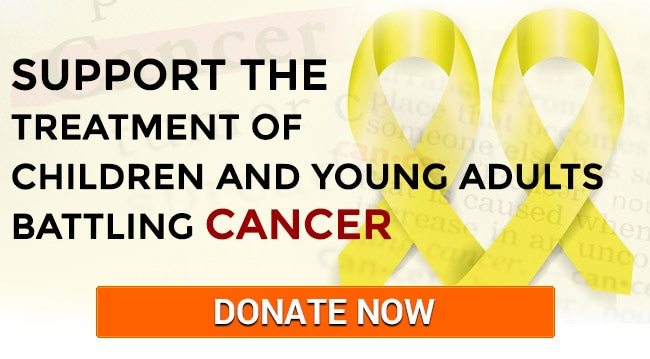 Did you know: 70% to 95% childhood cancers are curable if detected early. (Read More: About Donations For Cancerthon)
Here is how you can donate money for the cause:
Option 1: To contribute to this cause, please click on the Donate button below
(Note: Clicking on this link will take you to the Indian Cancer Society website. If you face any difficulty while making your transaction you can write in at health4u@ndtv.com or call us on  1800-11-6388, our team will contact you at the earliest. Disclaimer*)
Option 2: Send a Cheque/DD in Favour of
"Indian Cancer Society"
Mail it to CANCERTHON, NDTV, Archana Complex, Greater Kailash – 1, New Delhi –110048
For Cheque, Payee Name – Indian Cancer Society
Bank Account Number For Indian Donors
Bank Name: HDFC Bank Ltd.,
Branch Name/Branch code: 0467–Hauz Khas,
9 Digit MICR No. of Bank and Branch: 110240071
Account Number: 04671110000068
IFSC Code of the Branch (For RTGS): HDFC0000467
IFSC Code of the Branch (For NEFT): HDFC0000467
Bank Account Number For Anyone Making Donation From Outside India
Bank: State Bank of India
Address: P.O.Bag No.6034, Mitra Dham, Elephinstone Road, J.B. Road, Parel T.T, Mumbai – 400012
Account No: 10594827085
IFSC Code:  SBIN0001884
MICR No:  400002064
Swift Code: SBININBB355
For more details on donation:
Kindly mention the following details along with your cheque/DD to enable us to send 80G certificates:
Name, Address and Phone Number
*Disclaimer: This link shall direct you to the ICS (Indian Cancer Society) website where you can make donations. All donation amounts are directly credited to the ICS account. The role of NDTV is that of a facilitator between the intending donors and ICS, and NDTV is promoting the ICS (Indian Cancer Society) initiative on a best efforts basis and in good faith. All tax exemption certificates (where applicable) that needs to be issued to the donors under the relevant sections of the Income Tax Act shall be issued by ICS. All queries related to collection/utilization of funds donated by donors should be directed to ICS.