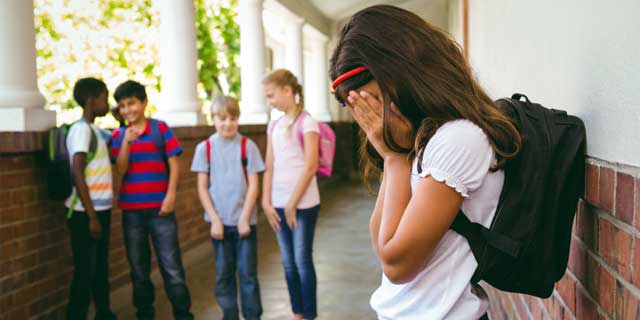 'This is a classroom, not a fish market!'- Almost every child studying in India's schools might have heard this quintessential expression at some point in time from their teacher. The noisy class would turn silent at this catchphrase and there would be a 'pin-drop silence' as expected! There is a similar silence in Ramji's house today.  Ramji, a 10-year old student from Gadwar village in Uttar Pradesh died last month after allegedly being thrashed by his teacher for not correctly answering a question.
Ramji's story is just one of the many who are physically and psychologically destroyed at the hands of their teachers. Official figures from the Ministry of Women and Child Development suggest that two out of three children are victims of corporal punishment in India.  With such a high prevalence, this deliberate infliction of pain needs to be understood in the context of the structural and economic constraints that affect the teaching practices in India.
Why does it still persist?
In India, classrooms are overcrowded given to the multi-grade teaching. There is a severe shortage of teachers in India. According to RTE Forum, we are facing a shortage of approximately 5 lakh teachers currently. A lack of classroom management skills in the teacher may result in them resorting to corporal punishment.
It is also imperative that teachers are provided with support and guidance for developing better classroom management skills on alternative approaches to disciplines, which are non-violent in nature.
Parents shy away from complaining about the use of corporal punishment and teacher accountability, for the fear of alienating the teacher from providing attention to their child's academic development at school. A teacher's absence is perceived to be worse than a child's in Indian schools and the children suffer silently.
According to the findings by Young Lives­­ – an international study of childhood poverty, children have described being beaten for a myriad of reasons – ranging from not doing homework to going home to use the toilet.
There is a close link between poverty and corporal punishment too. Poor economic circumstances of a family might have an adverse effect on their child's experiences at school. Children have described being punished for not having a uniform or the right equipment or money to pay fees. A lot of poor children engage in work after school, especially in rural areas. This results in a prolonged absence from school and they might face punishment on their return.
In their study, Young Lives has also found out that some parents feel that corporal punishment is good for their children. The idea of instilling fear to behave in certain way, captures the imagination of parents and teachers alike. Unfortunately, this further dilutes teacher accountability as there seems to a collective conscience on validating corporal punishment on the pretext of children's wellbeing.
What can we do about it?
There is no dearth of national policies on corporal punishment in India. The state mechanism has ensured that corporal punishment is banned but still it is rampant in most parts of the country. Researchers at Young Lives point out that blaming teachers is not the solution. Smaller class sizes and better-resourced classrooms need to be considered.
The larger question on how boys and girls are treated by adults in society also needs to be addressed because if children are taught that perpetuating violence is the accepted form of behaviour for conflict resolution, formal schooling may be unconsciously reinforcing the use of violence.
It has to be noted that changes in policy and legislation do not appear to be matched by changes at the school level. In order to bridge this gap, schools must bring all the stakeholders on-board and educate them on the existing laws and policies around corporal punishment in the country. While, the use of corporal punishment is a cultural norm in India, better school practices in non-violent conflict resolution can go a far way in bringing about a positive change and curbing corporal punishment.
Pari Trivedi works with Young Lives India, an international study of childhood poverty 12,000 children in 4 countries over 15 years. In India, Young Lives is a collaboration between Save the Children, CESS (Hyderabad), SPMVV (Tirupati) and University of Oxford (UK).