Road Safety Week: Hyderabad Battles To Make India's Roads Safer
People of Hyderabad came forward to do their bit for road safety. They joined in the #RoadToSafety campaign and pledged to actively participate towards road safety in India and build safer roads.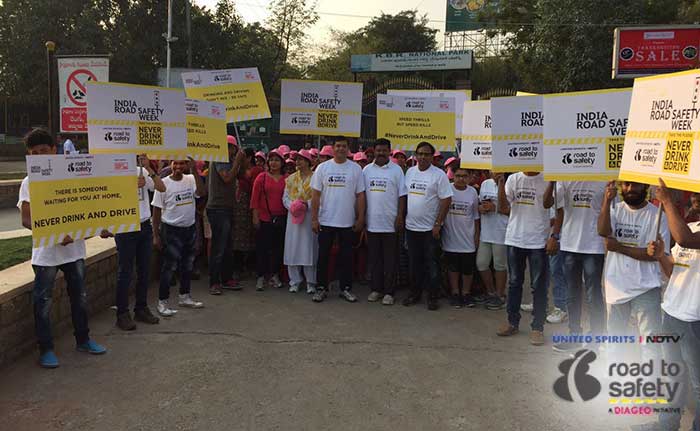 India Road Safety week campaign got underway as part of NDTV and Diageo's Road To Safety initiative, with a ground activity in Hyderabad. The initiative partnered with two other NGOs - Association of Lady Entrepreneurs of India and Mission Smart Ride, to organise a Walkathon, which was kick started at Hyderabad's Kasu Brahmananda Reddy National Park at 8.30 am (IST).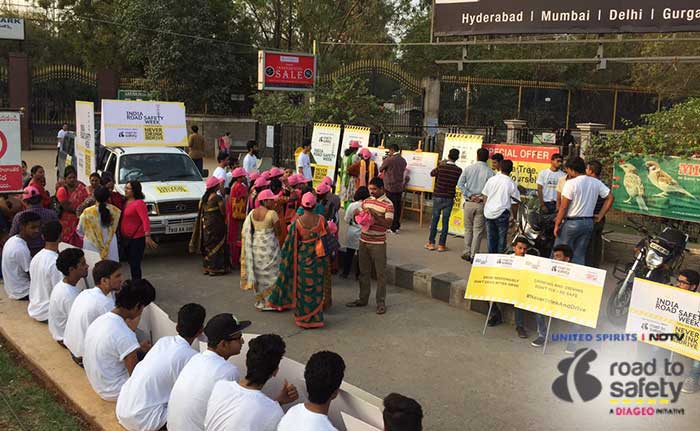 Despite the early winter morning, around 70 volunteers from the NGOs and other self-driven individuals passionate about the road safety cause joined hands and walked for two kilometres, from KBR Park to Jubilee Hills Check post, to spread awareness about the grim realities of India's road conditions and rising deaths due to accidents.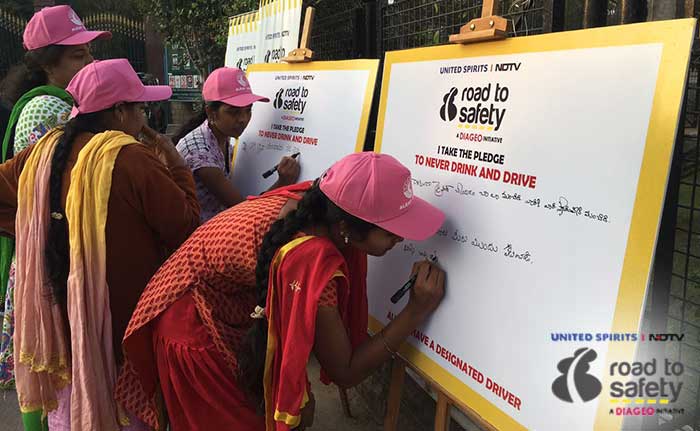 The Walkathon is the first in a series of activities lined up to mark India Road Safety Week, including a day-long Conclave. The objective of this campaign is to address concerns on road safety in the country. This year's aim for the campaign is #NeverDrinkandDrive.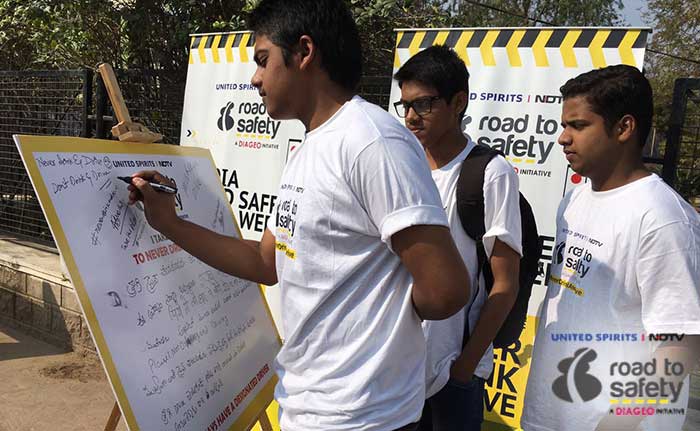 Volunteers of Association of Lady Entrepreneurs of India also took the pledge to #NeverDrinkAndDrive in order to show their support to the NDTV Road To Safety campaign.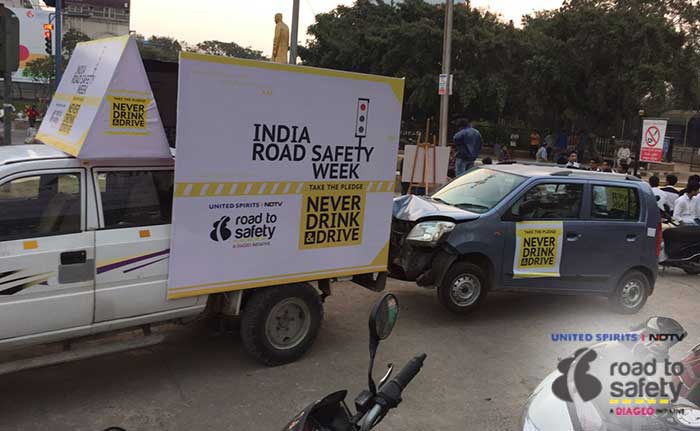 A tow truck activity was conducted at major junctions in Hyderabad to raise awareness about road safety and the need to pay heed to traffic rules.