In Pics: How Guwahati City Police Raised Awareness About Road Safety
India road safety week is being observed across the country, and as part of the Road To Safety campaign, a road safety awareness event was been organised in Guwahati with the help of Guwahati City Police.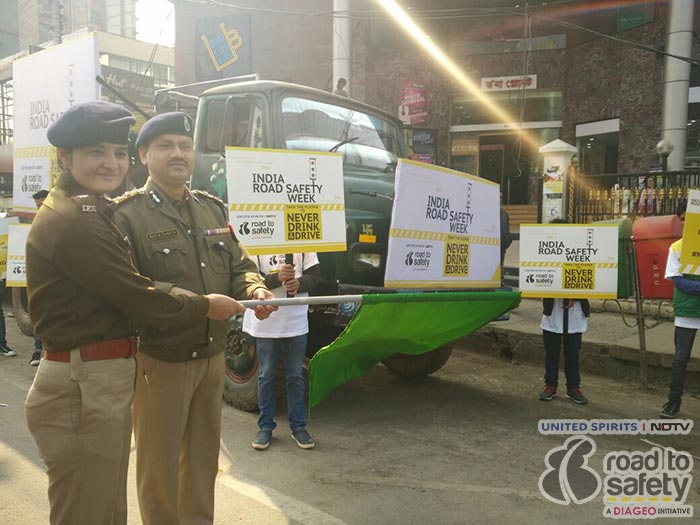 Hiren Chandra Nath, Guwahati City Police Commissioner, and Amanjeet Kaur, Deputy Commissioner (Traffic), flagged off the event.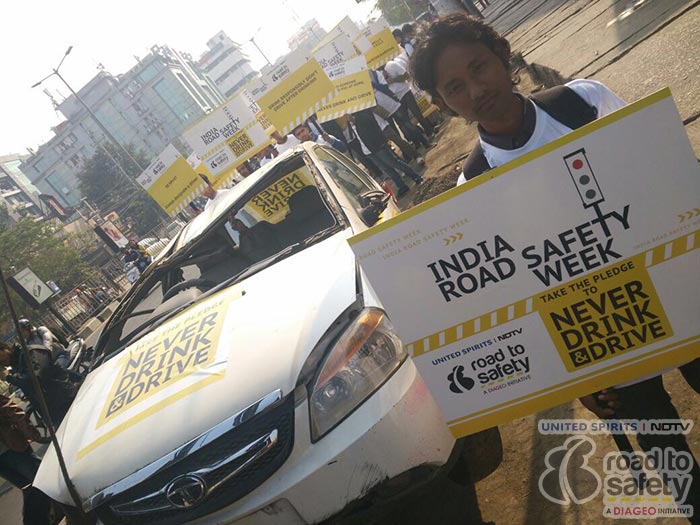 To raise awareness about road safety, a tow truck with a damaged car, traveled across the city, along with volunteers holding placards to spread the message of #NeverDrinkAndDrive.
'Guwahati is a growing city and there is huge pressure on traffic management with ever increasing number of vehicles. To manage this and reduce rush driving, we have been constantly reaching out to people. We have taken special measures to stop drunken driving cases and have been successful to some extent as well,' said the Police Commissioner to NDTV.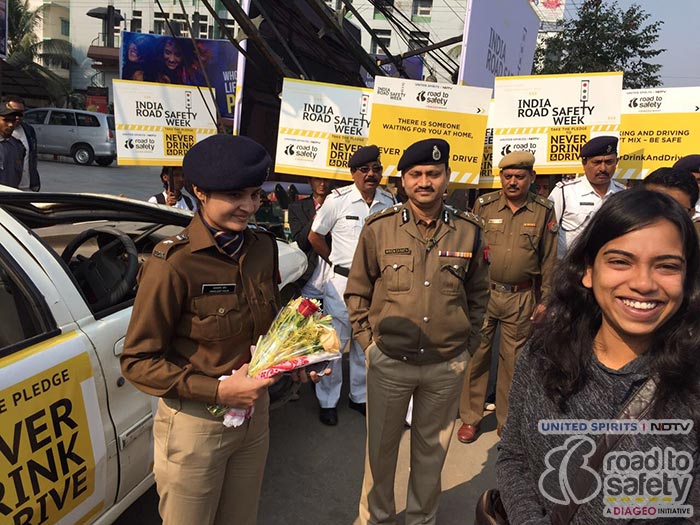 Enumerating the challenges of traffic management in a fast growing city like Guwahati, Deputy Commissioner (Traffic) Amanjeet Kaur said that during the Christmas and New Year celebration this time, there has been no major accident in Guwahati. This has been a success for traffic police given the fact that new traffic management strategies are being implemented, she added.
During the event, volunteers raised awareness on the road safety measures one should always keep in mind. At various traffic points, the volunteers also gave red roses to bikers and motorists who were abiding by traffic rules as a token of appreciation.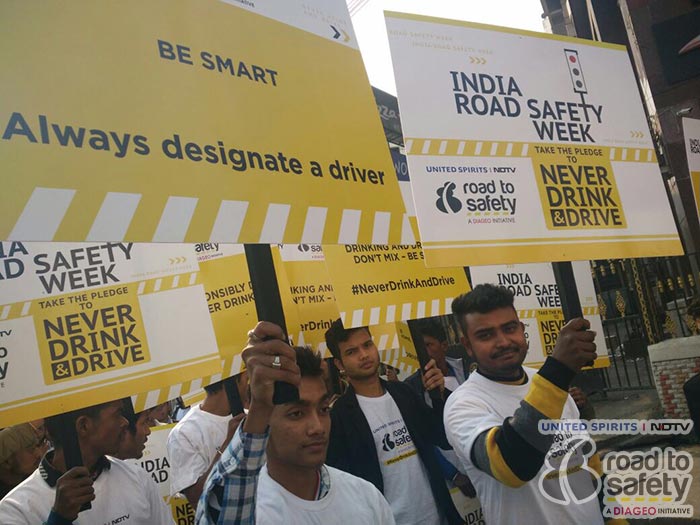 Seen here are volunteers holding the placards to spread the message of #NeverDrinkAndDrive.