Anu Aga
Director, Thermax Limited and Rajya Sabha MP
Anu Aga is Director on the Board of Thermax Limited, the engineering company that offers systems and solutions in the areas of energy and environment.
She began her industry career in Thermax in 1985 and later was in charge of the company's Human Resources function from 1991 to 1996. After her husband Rohinton Aga passed away, the Board appointed her as Executive Chairperson of the Thermax Group in February 1996, and two years later she chose to continue as Non-Executive Chairperson and retired in 2004.
Since her retirement, Aga has been focusing on social causes and is closely associated with the Thermax Foundation. Her area of interest is Education and she is keenly involved with an NGO called Akanksha, which promotes education for underprivileged children in Mumbai and Pune. The Foundation, in partnership with the Municipal Corporations of Pune and Pimpri Chinchwad, and Akanksha is managing eight schools for children from lower income groups. Aga is the chairperson on the Board of 'Teach for India' which attempts to bridge the inequity in education and is actively involved with its initiatives.
Belinda Wright
Executive Director, Wildlife Protection Society of India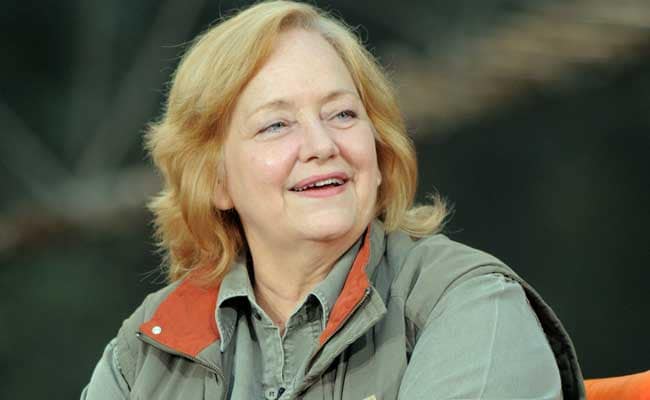 Belinda is one of the leading faces of wildlife conservation in India. As a wildlife photographer, documentary filmmaker and as the Founder of Wildlife Protection Society of India (WPSI), she is constantly working on conserving wildlife – increasing dialogue and generating awareness about wildlife issues specially tiger conservation.
Manashi Guha
Vice President Marketing, L'Oréal Consumer Division
A passionate marketer and self-confessed FMCG loyalist, Manashi Guha has spent over 15 years in sales and marketing across different sectors that include strategy consulting, food and the beauty category.
Prior to L'Oréal, Manashi was with General Mills and Parrys Confectionery, part of the Murugappa Group and worked on leading global brands like Pillsbury, Trix & Nature Valley.
Manashi joined L'Oréal India in 2008 and was responsible for some of the most iconic, global beauty brands from the L'Oréal repertoire. She was instrumental in building two of the best known brands in India, Maybelline New York – the No 1 makeup brand worldwide, known for its edgy fashion quotient; and L'Oréal Paris – the company's flagship brand with the much recognisable tag line "Because Your Worth It."
A strong believer in equal opportunities for women, she championed the cause of "Women of Worth" – a well-known social recognition program for virtually unknown women who are working to empower the underprivileged across sectors of education, health, industry, art and environment. In her current role, as Vice President Marketing for the L'Oréal Consumer Division, Manashi takes on the challenge of ensuring that L'Oréal's consumer beauty brands strengthen their leadership position in key categories and stay at the forefront of cutting edge integrated marketing approach.
Dr Pinky Anand
Additional Solicitor General
Dr Pinky Anand is a Senior Advocate at the Supreme Court of India with a distinguished practice in diverse areas. She is serving as an Additional Solicitor General of India at the Supreme Court of India. She is All India In-charge (Legal Cell) of BJP, Member of All India National Executive of Bharatiya Janata Party, Spokesperson (Panelist) of BJP, and represents the party at various levels, internationally and nationally. She is recipient of French National Order of Merit by President of the French Republic, directly at the level of "Officer".
She has received several awards for excellence in law including from FICCI and Bharat Nirman. She is practicing in the Supreme Court of India and has fought numerous cases which have led to landmark judgments. Some of the leading cases fought by Pinky Anand are related to – Constitutional right of freedom and expression for South Indian Actress Khushboo wherein the Supreme Court upheld the rights in a path breaking judgment and quashed 21 cases of defamation; representing the French Government in the famous case of Clemenceau; Fighting against invidious GM food invasion; Legal battle for BJP Leader Arjun Munda to be made the Chief Minister of Jharkhand; Delimitation case in the Supreme Court leading to Implementation of the Delimitation Commission's orders in the Country on the basis of 2001 Census. She is a member of the Governing body of the Bar Association of India. She is a well-known speaker at International and National Conferences as well.
Dr Prannoy Roy
Executive Co-Chairperson, NDTV Group
Prannoy Roy brought the country to the edge of its seat with his innate knack of translating the complicated facts of election politics and budget number crunching into straight-to-the-point analysis.
Several years and thousands of anchoring hours on, he has questioned and examined salient facts about how the news affects his viewers' lives.
He has been adjudged the television personality of the millennium by the Indian Express poll and has contributed to various national and international publications.
Dr Roy has a doctorate in Economics from the Delhi School of Economics and is a Qualified Chartered Accountant from London.
Dr Roy has also served as Economic Advisor with the Ministry of Finance, Government of India.
Dr Ranjana Kumari
Director, Centre for Social Research and President, Women Power Connect
Dr Ranjana Kumari is a prominent activist and widely regarded as a leading force in the women's movement in India. Dr Ranjana Kumari is the Director of the Centre for Social Research (CSR), President of Women Power Connect (WPC) – India's only lobbying organization focused on gender issues, National General Secretary of the Mahila Dakshata Samiti – an all India Women's organization, Coordinator of Joint Action Front for Women (JAFW) consisting of 97 organizations and has been senior advisor to the Ministry of Labour, Government of India and Coordinator of South Asian Forum for Women's Political Empowerment.
Dr Ranjana Kumari has also been a member of the Task Force on Industrial Relations for The International Labour Organisation (ILO) in Geneva. A doctorate in Political Science from Jawaharlal Nehru University, Dr Ranjana Kumari has written 9 books, including the world famous, Brides Are Not For Burning and Women In Decision Making. As an activist in the women's movement, and ardent supporter of reservation of seats for women in parliament, Dr Ranjana Kumari has actively campaigned for the issue for over a decade. She is also involved in the research, advocacy, lobbying, mobilizing campaign and training for the protection of women's human rights. A Lotus Leadership Award winner (2015), Dr Kumari has dedicated her life to empowering women across South Asia.
Saurabh Srivastava
Co-Founder, Indian Angel Network and NASSCOM and Padma Shri Awardee

Saurabh Srivastava is one of India's leading entrepreneurs and institution builders, widely acknowledged in India and globally, as one of the architects of the Indian IT Industry and as leading the creation of a vibrant entrepreneurial eco system in India. In March last year PM Narendra presented him an Award for contribution to the Indian IT Industry and in January this year the Indian Government awarded him the Padma Shri .
He co-founded and Chaired key institutions of modern India focussed on entrepreneurship: NASSCOM; Indian Venture Capital Association; TiE New Delhi NCR (also served 5 years on the Global Board); Indian Angel Network (now arguably the world's largest investor group with 100 portfolio companies, 350 investor members globally and 7 chapters).
After working for IBM and Tata Unisys in the US and India, Saurabh became a highly successful serial entrepreneur , founding several successful IT companies. One was ranked amongst the top 20 Indian software companies and, post merger, listed as Xansa on the London Stock Exchange with revenues of approx.. US $ 800 mill till it was acquired by Steria. Saurabh now Chairs Steria in India.
He is a doyen of entrepreneurship and angel/VC investments. He has been involved in investing in around 100 start-ups and has personally mentored hundreds of entrepreneurs. He founded and chaired India's first private sector VC Fund- Infinity, which created companies like India Bulls, India Games and and Avendus. He was adjunct Professor of Entrepreneurship at IIT Bombay, on the board of Incubation Cell of IIT Delhi and is on the board of the Entrepreneurship/ Innovation Cell at IIT Kanpur.
Shovana Narayan
Kathak Danseuse and Padma Shri Awardee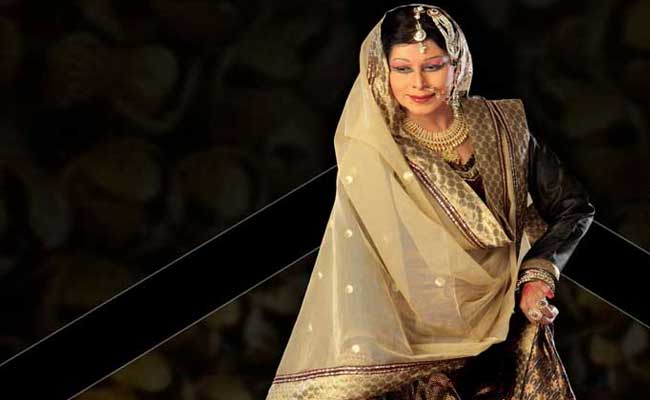 Shovana Narayan is an outstanding dancer, an artist with a cause, an accomplished government servant; there are myriad of expressions one can use to describe Shovana Narayan.
Shovana Narayan is also a Padma Shri Awardee, not only is she one of the best Kathak danseuses in the world, she is also an artist who has adapted her dance form to raise modern day issues through it.